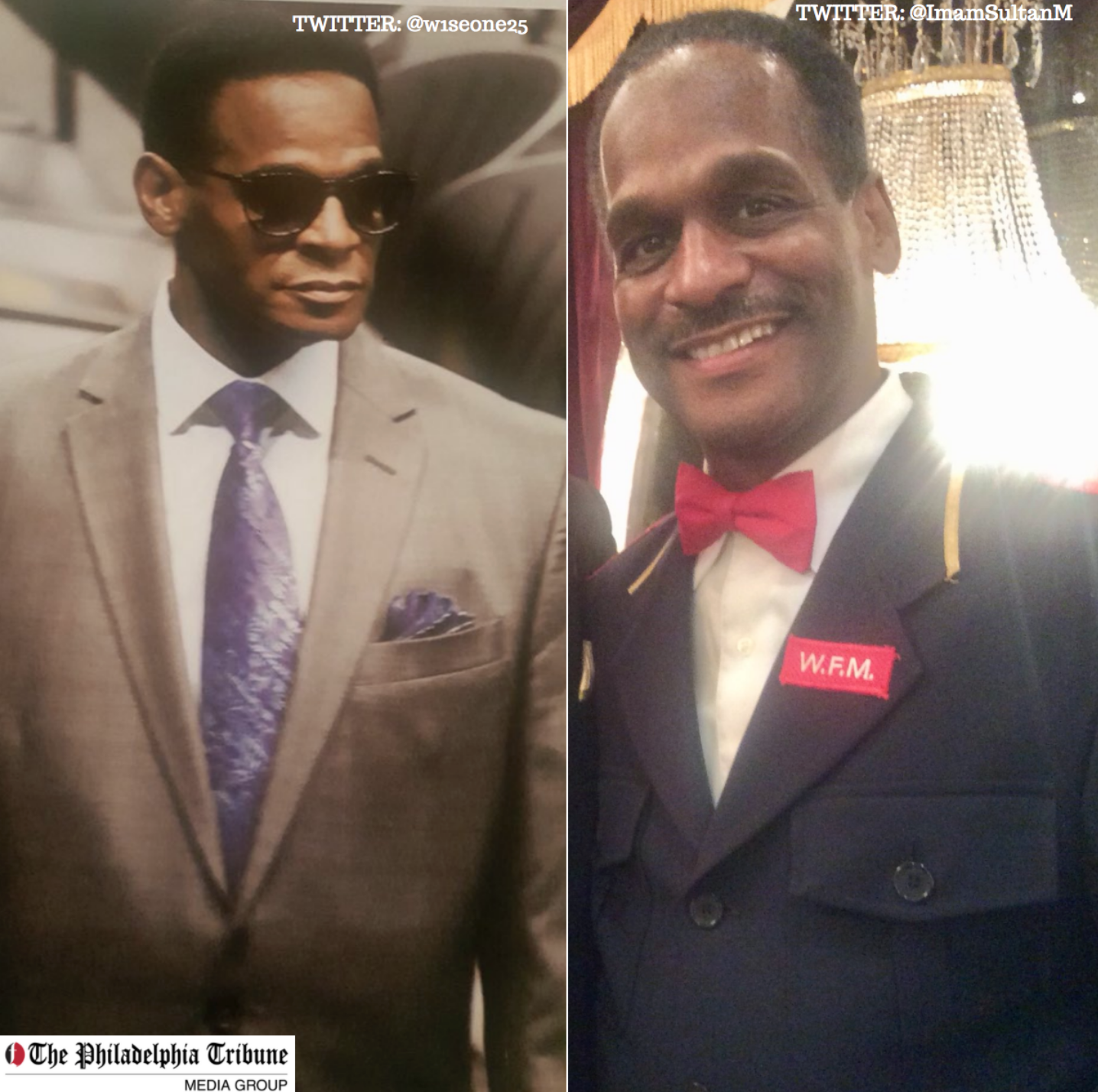 Nation of Islam leader Minister Louis Farrakhan, family, friends and loved ones are mourning the death of his eldest son, Louis Farrakhan Jr.
The 60-year-old man passed away in his sleep at the family home in Phoenix, Arizona according to a statement from The Nation posted on The Final Call's website. http://www.phillytrib.com/news/louis-farrakhan-jr-son-of-minister-louis-farrakhan-has-died/article_a7d7c484-67f4-11e8-ba71-23cc6e77e41a.html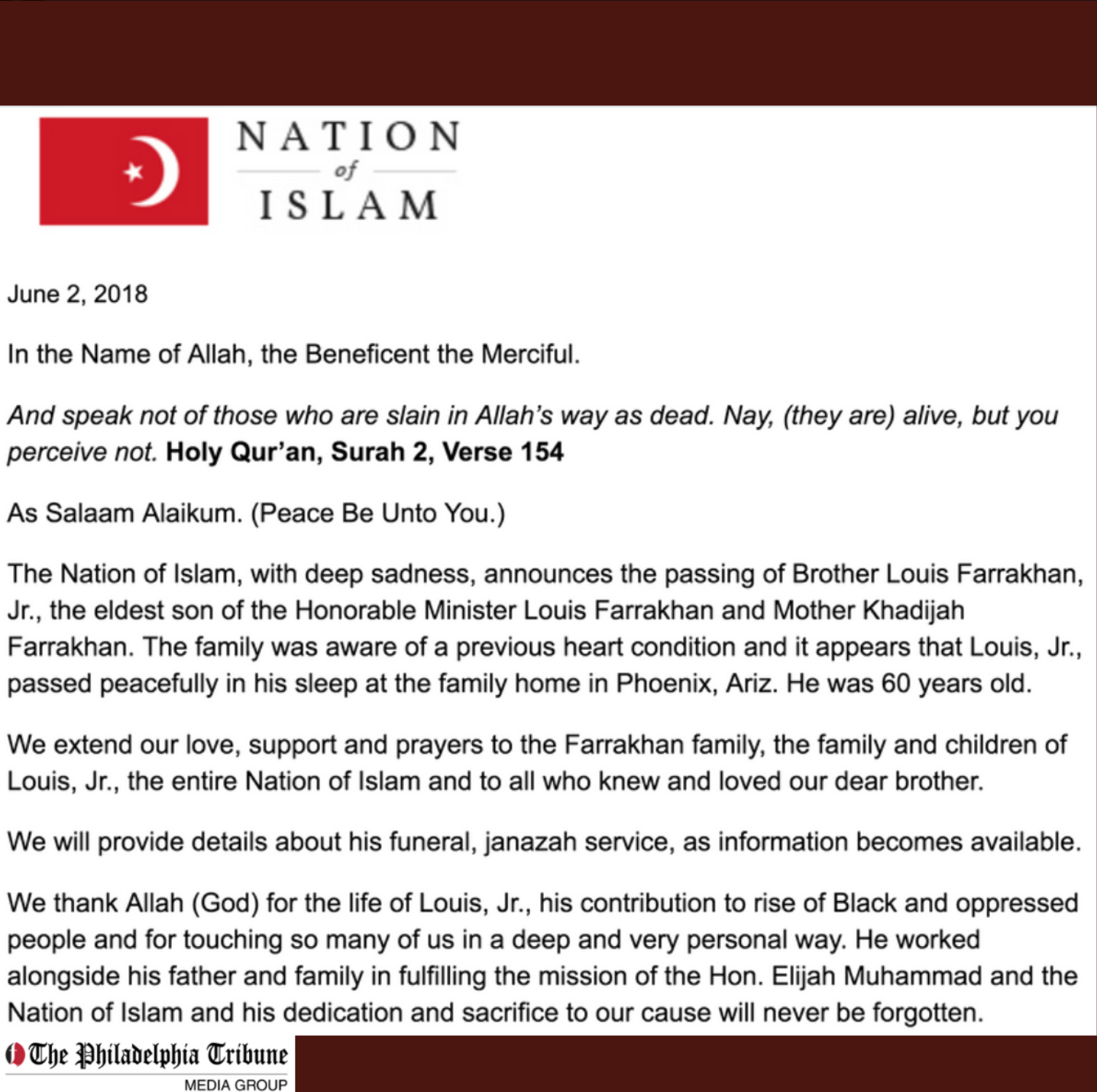 SEE COMPLETE STORY  on The Philadelphia Tribune's website PhillyTrib.com.
###