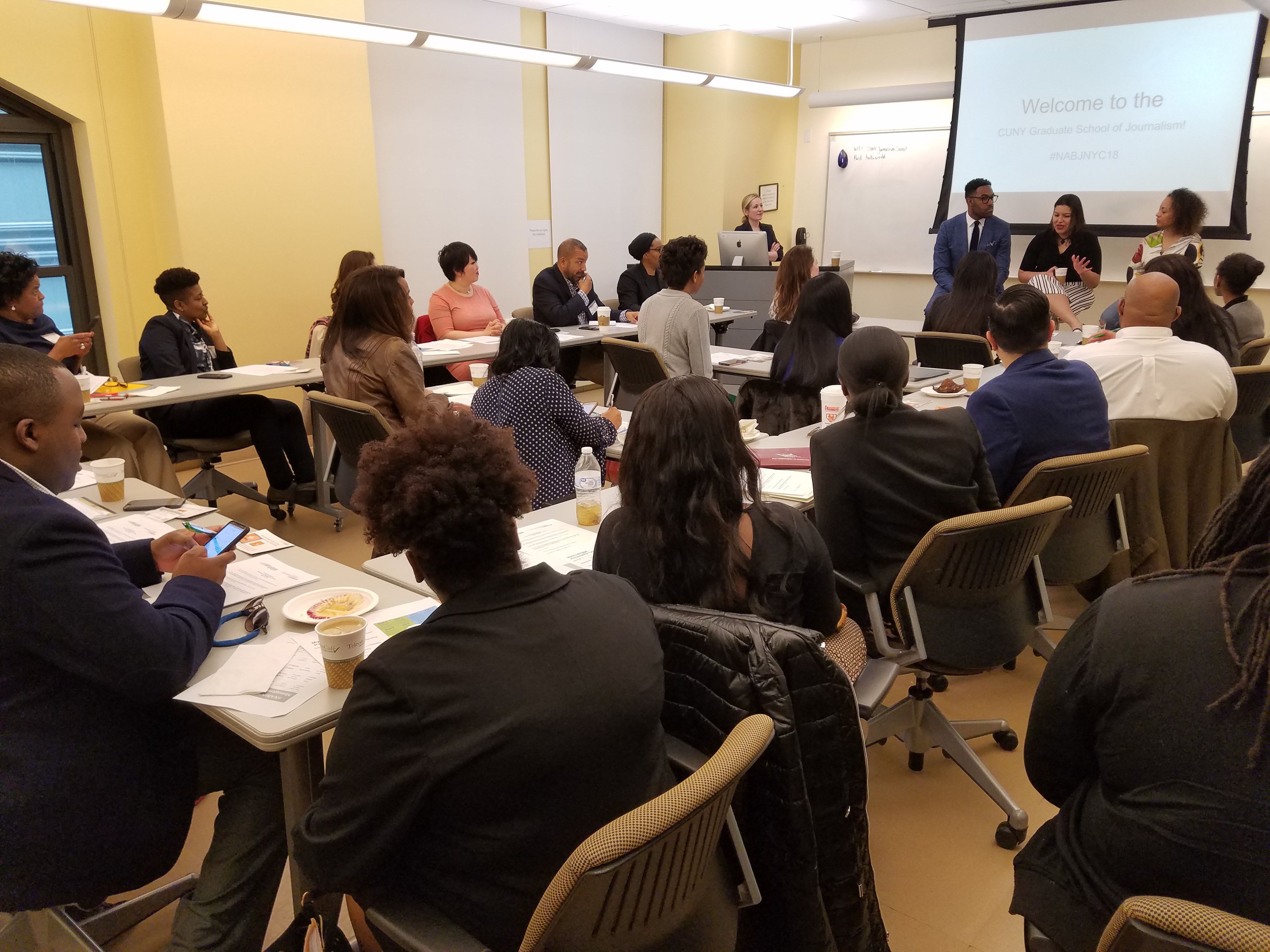 The National Association of Black Journalists hosted the 2018 Region I conference in New York City. The two day event took place at the CUNY Graduate School of Journalism and New York University's journalism and law schools. While I helped plan the entire conference, the April 13, 2018 NABJ Region I Diversity and Management Training at CUNY Graduate School of Journalism was primarily my responsibility.
CUNY J+ workshops Director Marie Gilot, CUNY Graduate School of Journalism Associate Director of Admissions Maximo Patiño and I worked aggressively to make this an experience the managers and student leaders will never forget. New York Association of Black Journalists President Julie Walker assisted us with ensuring our 30 registered participants had an uninterrupted experience. While we personally apologize to anyone turned away from the event, we stood firm in ensuring that this remained an activity solely dedicated to registered news managers and student leaders.
CUNY Graduate School of Journalism dean Sarah Bartlett welcomed guests and set the tone for the day of professional development and newsroom responsibility.
The day featured a welcome and continental breakfast (courtesy of CUNY J+ Workshops, the professional development program of the CUNY Graduate School of Journalism). I (Nicki Mayo) developed a "Journo Bingo" icebreaker game to get the managers to get to know their cohorts in a lighthearted environment.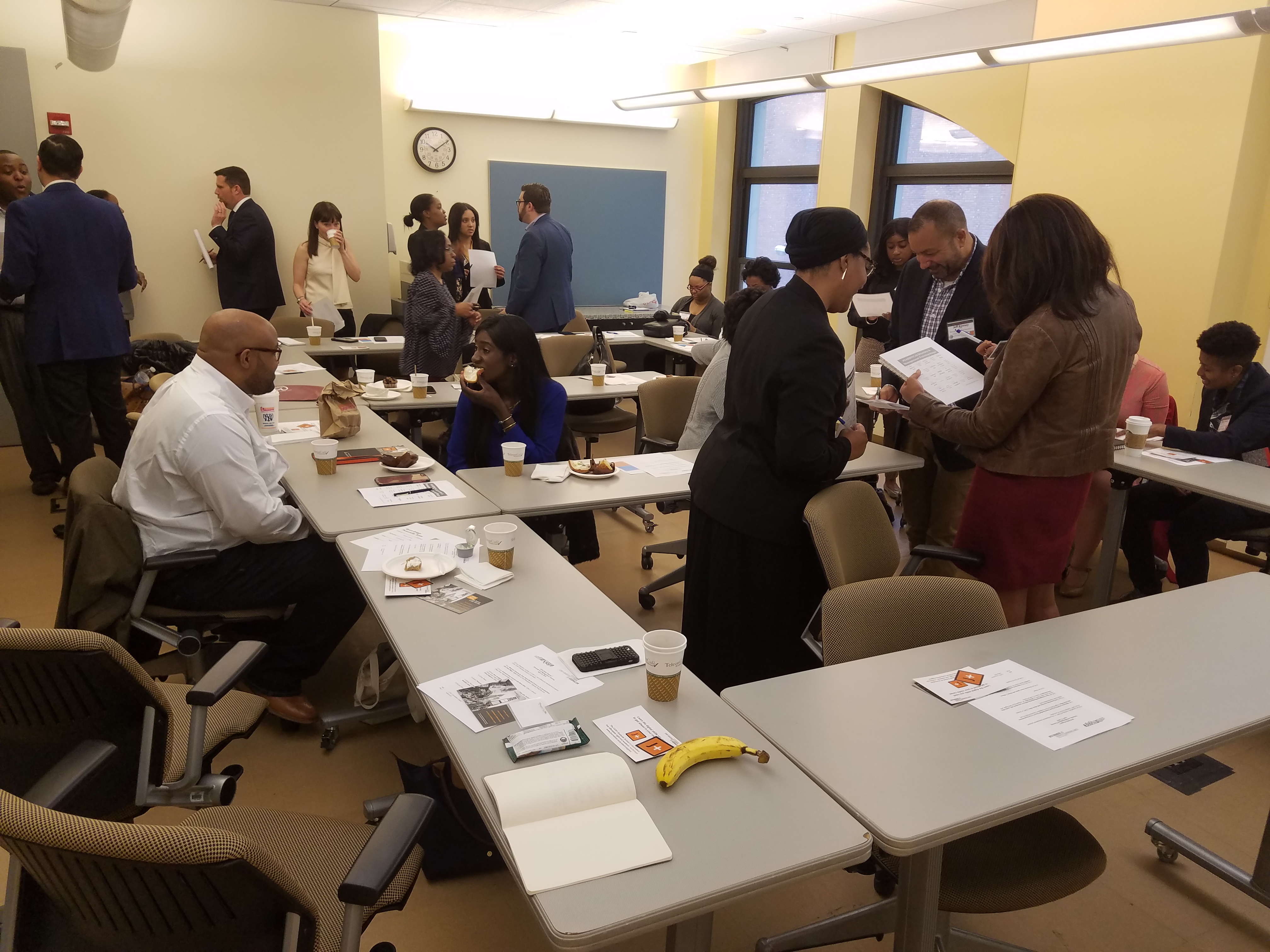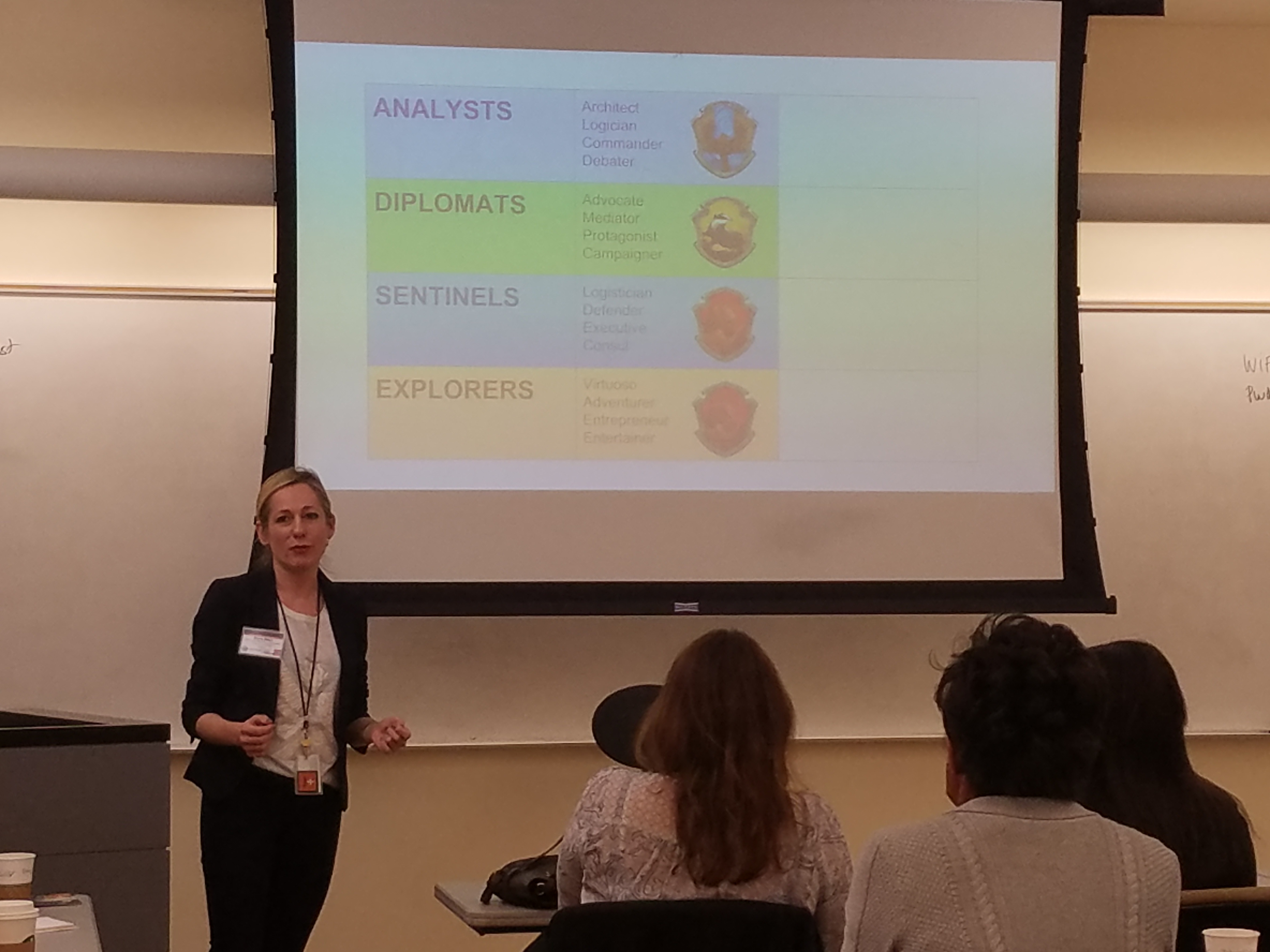 CUNY J+ director Marie Gilot led the group in a self-awareness exercise dissecting the results from their 16 personalities test. (Try it for yourself here https://www.16personalities.com/ )
This was followed by a very candid and raw discussion among managers Justin Ellis, former senior editor for ESPN, S. Mitra Kalita, Vice President of programming at CNN Digital, and Elena Bergeron, the Editor in Chief at SB Nation. The talented trio discussed making the tough calls on diversity issues and calling out your newsroom when tone-deaf coverage happens. This was notably the grittiest reality check moment of the day.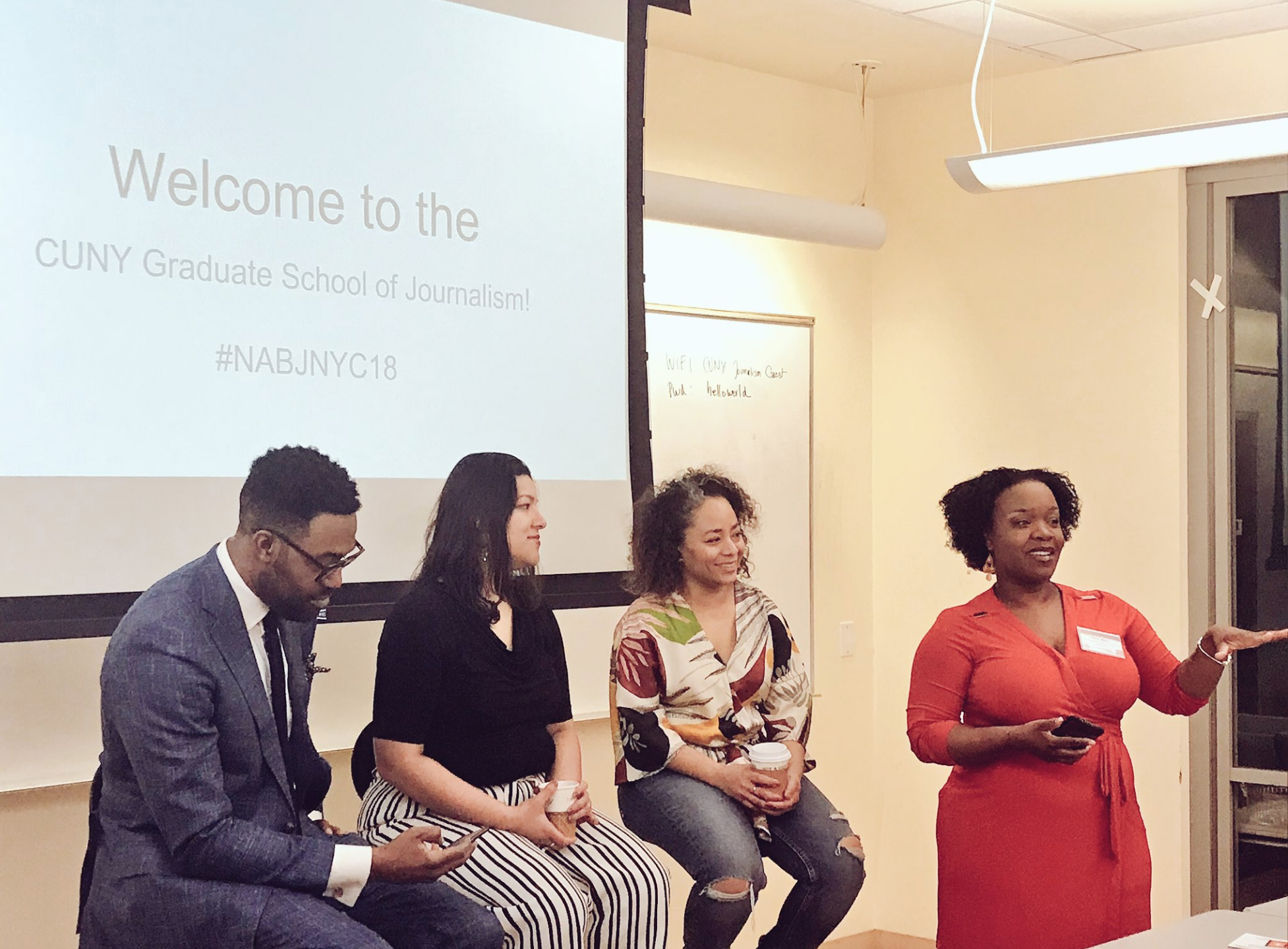 The focus on news managers and student leaders setting the tone for our teams switched to these individuals taking time out to focus on themselves. Online News Association Vice President Benét J. Wilson lead the group in a activity to establish and remind them of their career goals and the need to constantly brand and enhance yourself. In the spirit of "iron sharpens iron," this segment focused on strengthening the individual leader in an effort to help make those around them stronger.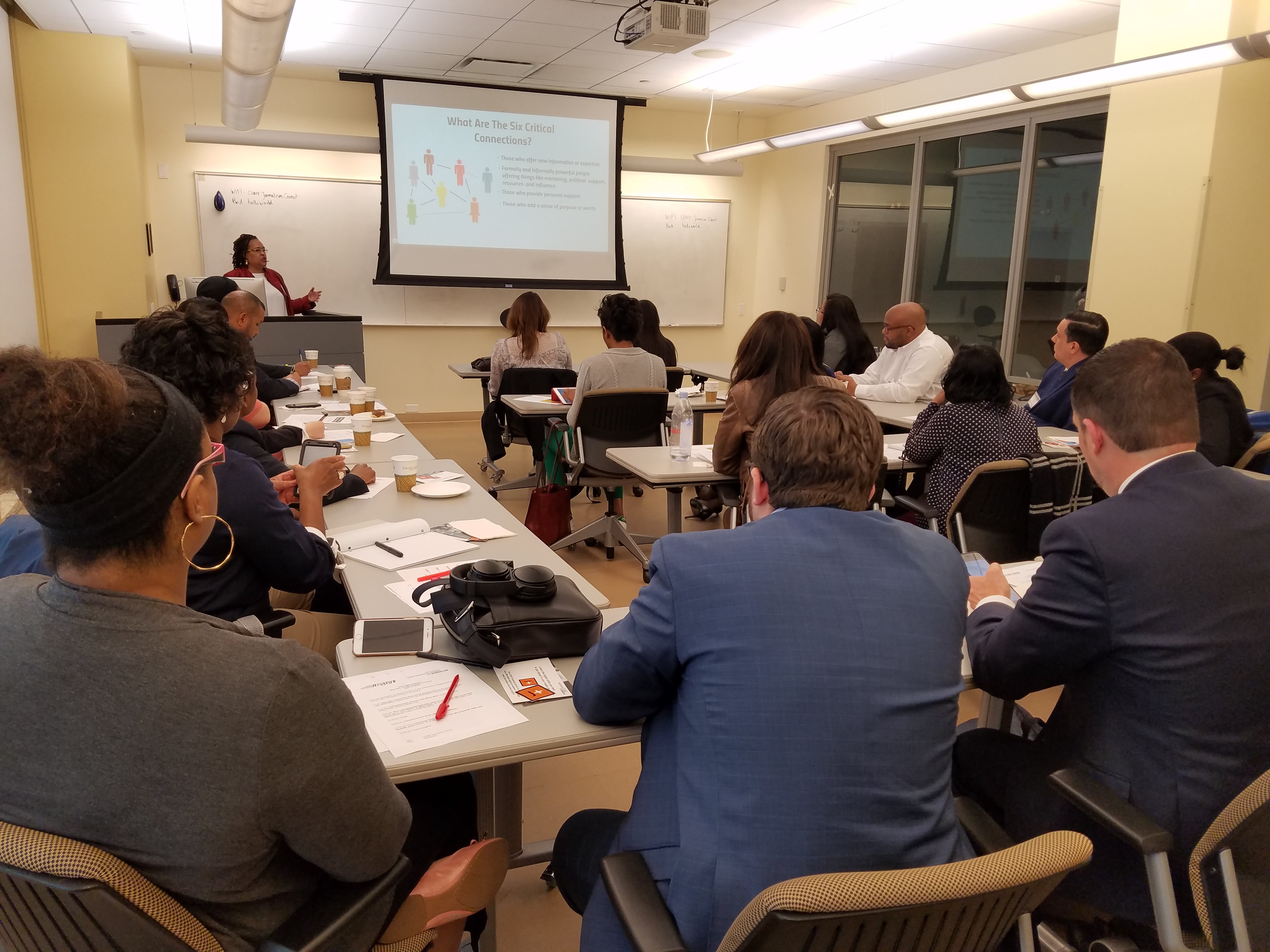 We ended the day with an "Ask Me Anything" address with NBC News Senior Vice President of News Rashida Jones. This part was an off the record discussion about some of the struggles news managers face and the responsibility to set the pace on diversity inclusion in our newsrooms.
I can't thank the planning committee and our participants enough for making this Friday morning in a tight room a major success. We learn and grow from being around one another.  
Go be the change we need in our newsrooms!
###