Check out Nicki Mayo's reporter resume reels and web portfolio.
PhillyTrib Digital Portfolio 2017 – 2018
In August 2017, The Philadelphia Tribune contracted multimedia journalist Nicki Mayo as its first Digital Editor. This portfolio shows the dramatic growth in less than 11 months.
CLICK HERE TO VIEW PhillyTrib Digital Portfolio (2017 – 2018)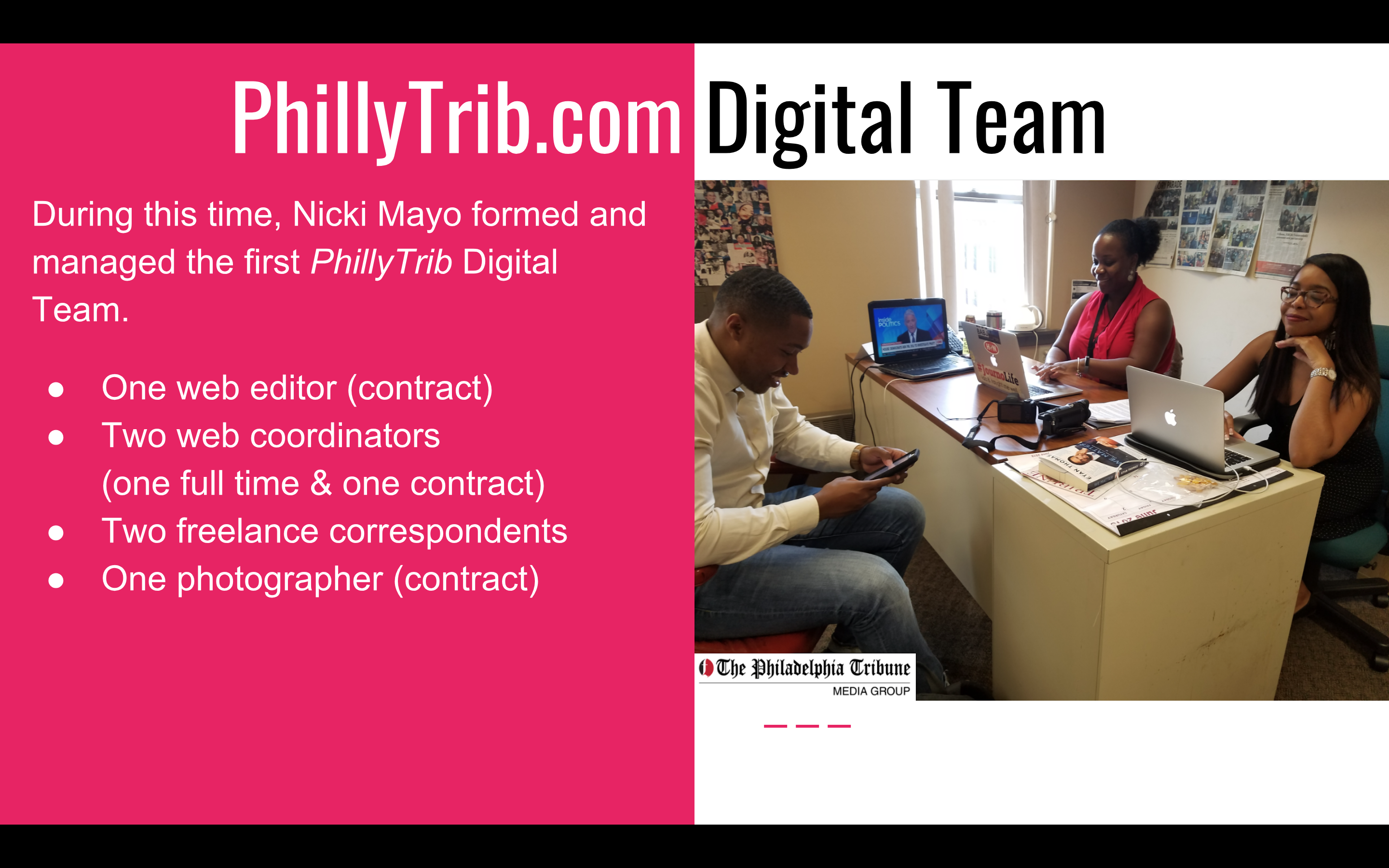 The List Reel (2012 – 2014)
Watch Nicki's work as the Baltimore correspondent for "The List" national news entertainment magazine airing nightly on WMAR-TV ABC2. This reel showcases fun features storytelling using pop culture clips, music beds and tons of personality. Not bad considering Nicki also helped nationally launch the show in 2012.
Check out several samples of Nicki's multimedia journalism covering Crofton & Gambrills, Maryland as the Local Editor for Crofton Patch. She specialized in web copy with video packages and often produced pieces that were shared across the Anne Arundel, Prince George's and Baltimore County Patch websites.
CLICK HERE TO VIEW WEB PORTFOLIO :  http://www.scribd.com/doc/78619743/Mayo-Multimedia-Samples
Education, politics and tons of community controversy sums up the stories Nicki covered during her time reporting for YNN Buffalo in the Buffalo/Niagara Falls market. This reel demonstrates how Nicki delivered strong informative reports utilizing graphics and creative camera work as a multimedia journalist. By the way, Nicki also helped launch this station in 2009.
Want to see more NickiMayoNews reports?
Click on "Reports" and "Archives" to the left to view various stories dating back to 2008 during Nicki's time reporting for Tricities.com and WJLH News Channel 11 as a Morning Reporter and Web Content Coordinator. Here are a couple live shots from the mornings http://www.nickimayonews.com/nicki-mayo-resume-reel/
###