The Philadelphia Tribune presents the 2018 Rev. Martin Luther King Jr. supplement "King's Journey." This special multimedia report tackles the 50th anniversary of the death of Dr. King while paying homage to the the civil rights leader's work in the church and his life dedicated to equality in America. The "King's Journey" supplement kicks off the Tribune's year-long commitment to honoring MLK's legacy with additional stories, videos and podcasts dissecting his life and dedication to the African-American community.
Bookmark this page and visit often. This page will update as multimedia stories are added to the coverage. Follow @PhillyTrib and the #TribMLK50 hashtag for continuous coverage on social media.
SEE COMPLETE STORY  on The Philadelphia Tribune's website PhillyTrib.com.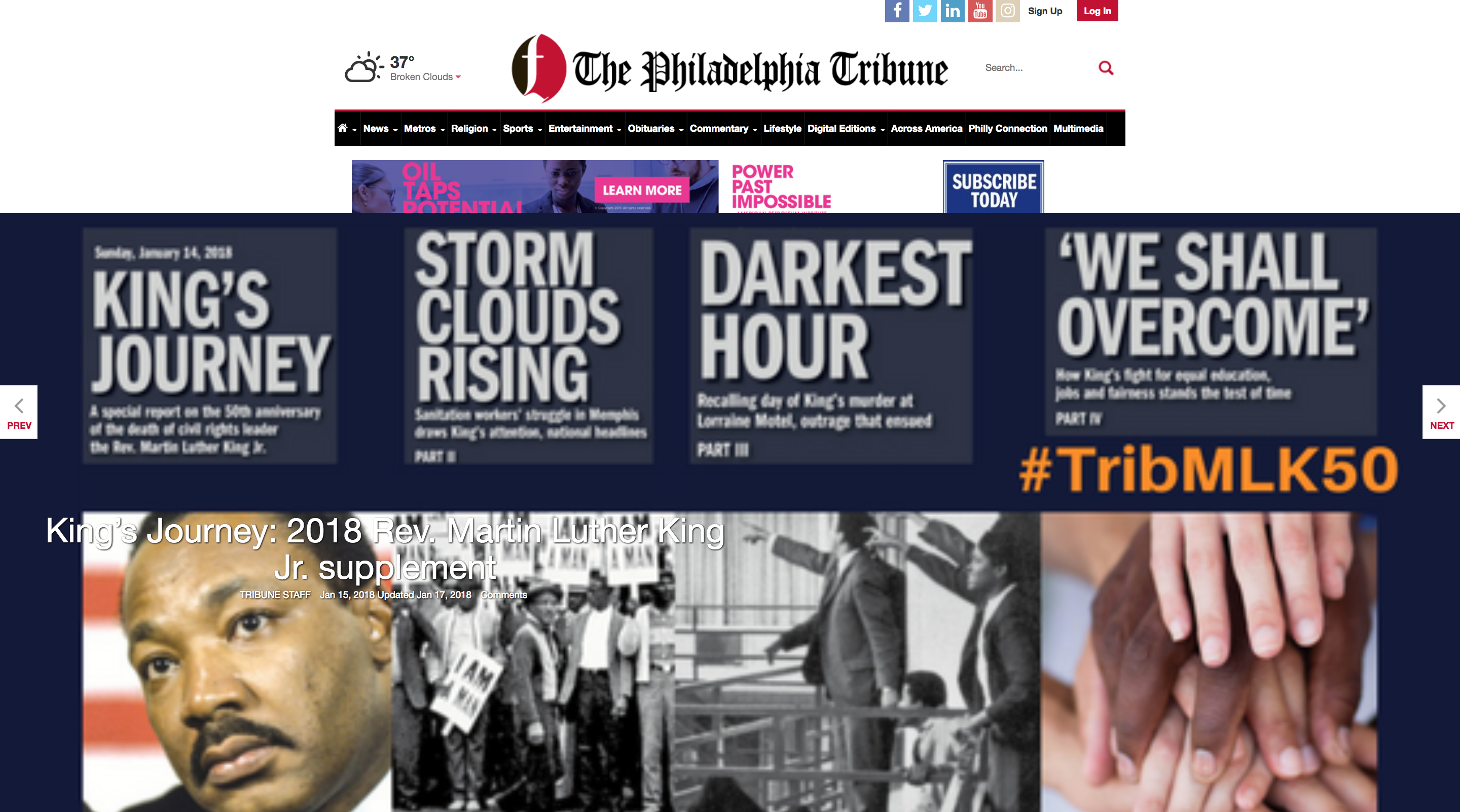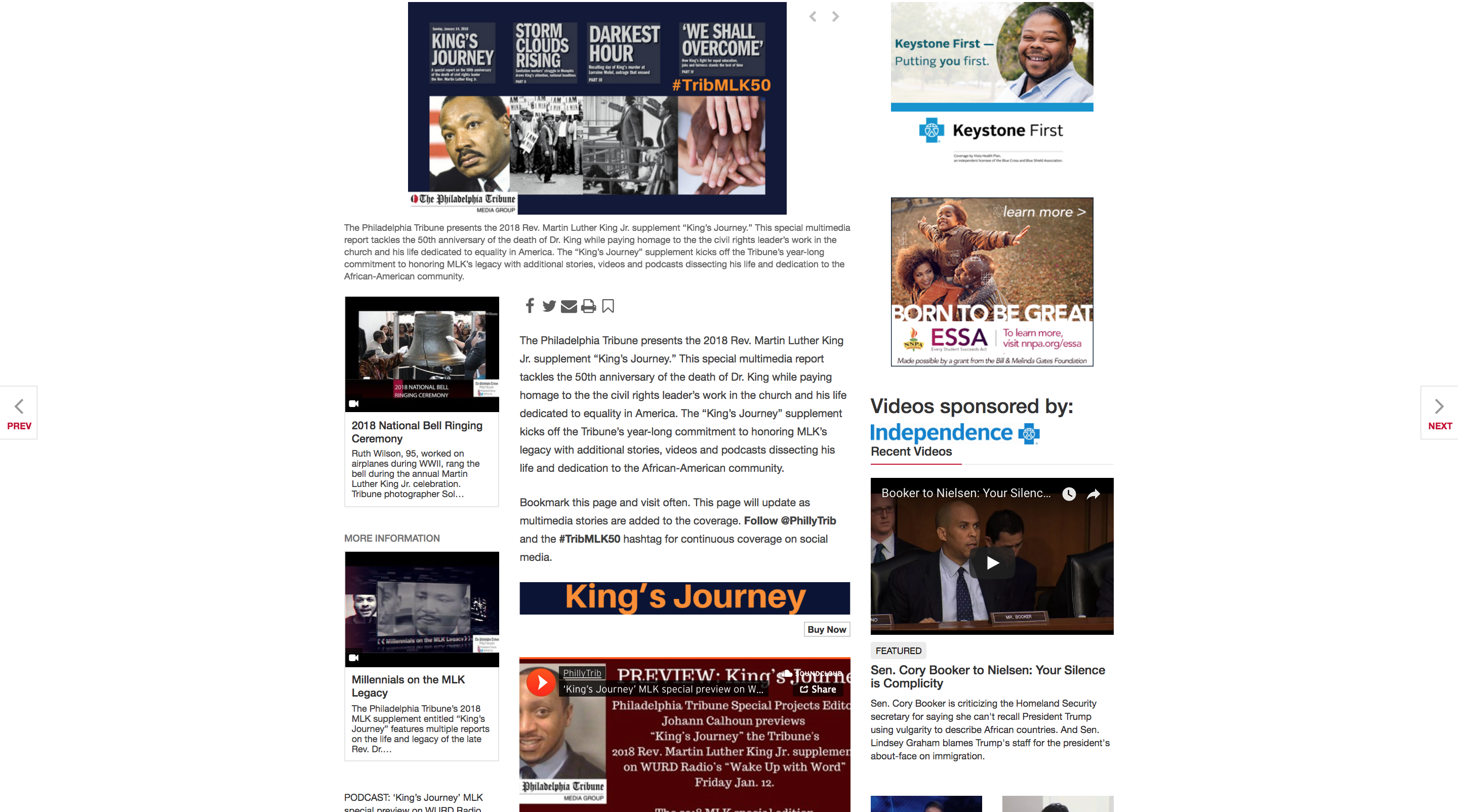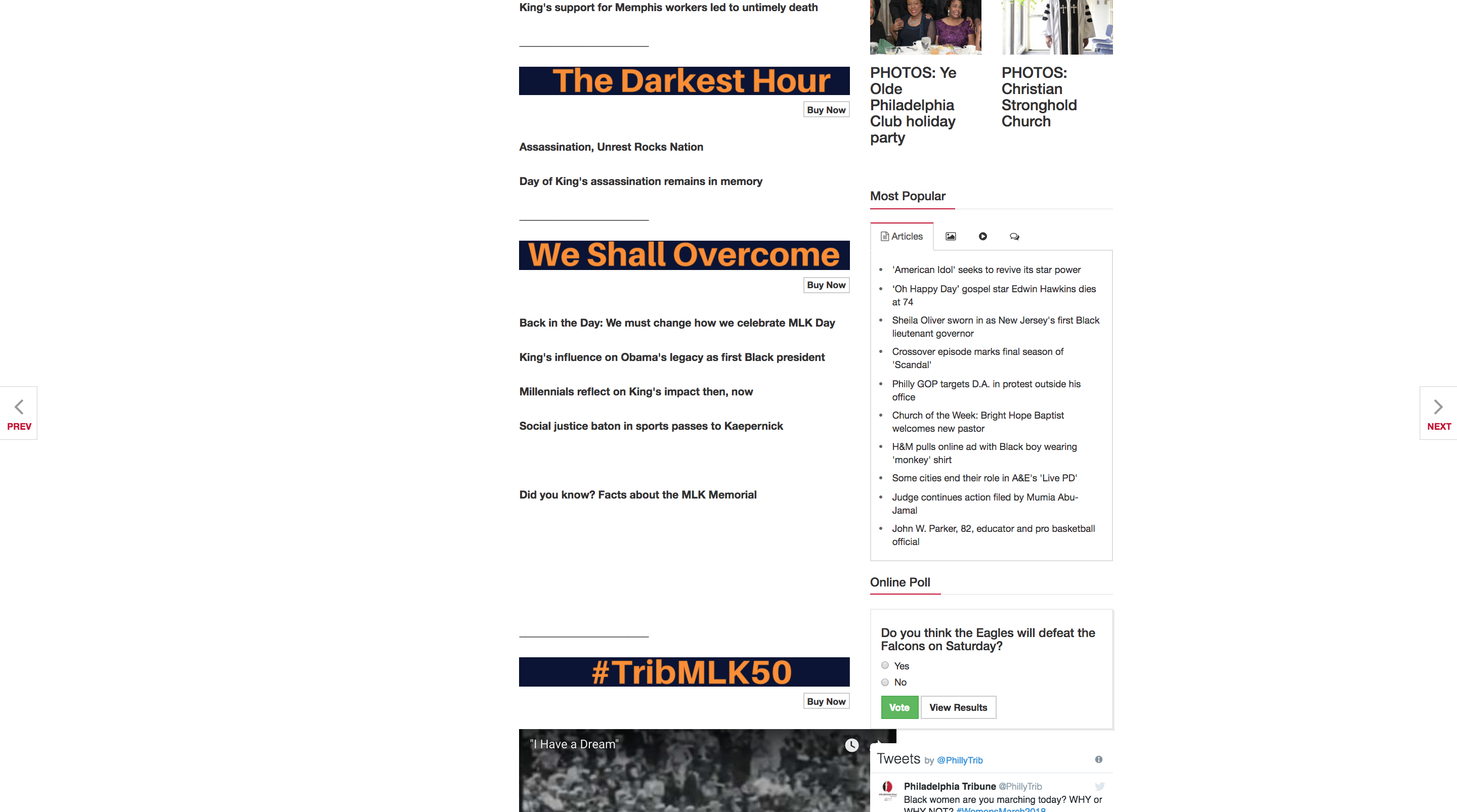 http://www.phillytrib.com/multimedia/king-s-journey-rev-martin-luther-king-jr-supplement/article_ab94fe4e-f78c-11e7-8919-cfafa03279a8.html